Lizzy's Volleyball is offered to youth (3rd-6th grade,) teens, and adults in Santa Cruz spring, summer and fall.
Lizzy's Adventure Camps are fun-filled and educational offered Monday through Friday for children in 2nd grade through 8th grade during summer, winter, and spring breaks. Children are introduced to new sports, animals, and activities while learning in a supportive, FUN, and engaging environment designed to build confidence.
SCHEDULES for Camps and Classes
YOUTH and TEEN BEACH VOLLEYBALL 2023

Players will develop basic skills that are essential to beach volleyball, and grow within a healthy environment. Emphasis is placed on good sportsmanship, positive team spirit and most of all, FUN!
SUMMER 2023 BEACH VOLLEYBALL
Fun in the Sun Beach Volleyball
Teen (ages 12-15) 10:30-1:00 Monday-Thursday weeks of June 12, 19, 26
Youth (ages 8-11) 8:30-11:00 Monday-Thursday weeks of June 12, 19, 26
Drills, Skills, and Techniques
Register with Liz at www.lizzyfowler@aol.com.
SPRING AND FALL AFTERSCHOOL CLASSES
Santa Cruz Parks and Rec 5 week classes Mar-Apr, Apr-May, Sept-Oct, Oct-Nov.
3:00-5:00 Tuesday afternoons Youth Beach Volleyball at Main Beach for ages 8-11
3:00-5:00 Wednesday afternoons Girls Beach Volleyball at Main Beach
for ages 10-12
Teen Classes
5:00-7:00 Wednesday evenings
for teens
Register with Santa Cruz Parks and Rec
SUMMER 2023
ADVENTURE SPORTS Offered in Santa Cruz 10:00-2:00 Monday-Thursday
Private camp for your child and a group of friends. Register with Liz
At least 2 activities a day that are designed to build confidence of each participant in a supportive and empowering environment. Activities include: Swimming, Volleyball, Field Sports, Bocce Ball, Frisbee, Beach Games, River Tubing, Creek Walking, Skipping Rocks, Disc Golf, Slacklining, Bowling, Miniature Golf, Climbing at Pacific Edge, and More!
Private Beach Volleyball Lessons offered to individuals or small groups in July
Contact Liz to inquire or enroll at lizzyfowler@aol.com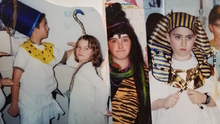 I'm Liz Fowler, and I've been teaching and coaching kids in the Santa Cruz area for over 30 years, including the past 15 years at Spring Hill School.


Offering wonderful and action-packed Adventure Sports Summer Camp experiences for kids of different age groups, ranging from 7 - 12 years old for over 10 years. B
ased on popular demand, I have branched out and offering this unique program and new programs (Animal Camp and Ancient Time Travelers Camp) to kids from
all
schools within the Santa Cruz area
Adult Beach Volleyball Classes are offered Spring, Summer, and Fall. Phil Kaplan and I have been working together to provide exciting and challenging classes for beginning players. Classes are offered spring, summer and fall through Santa Cruz Parks and Rec. Tournaments are offered to beginning players periodically through out the year.

No Attitudes Allowed Beach Volleyball Tournaments are offered to Novice and Intermediate Players at Main Beach, Santa Cruz offered spring-fall, one Saturday a month.



Education: California Teaching Credential and BA from University of California, Santa Cruz
CPR and First Aid certified